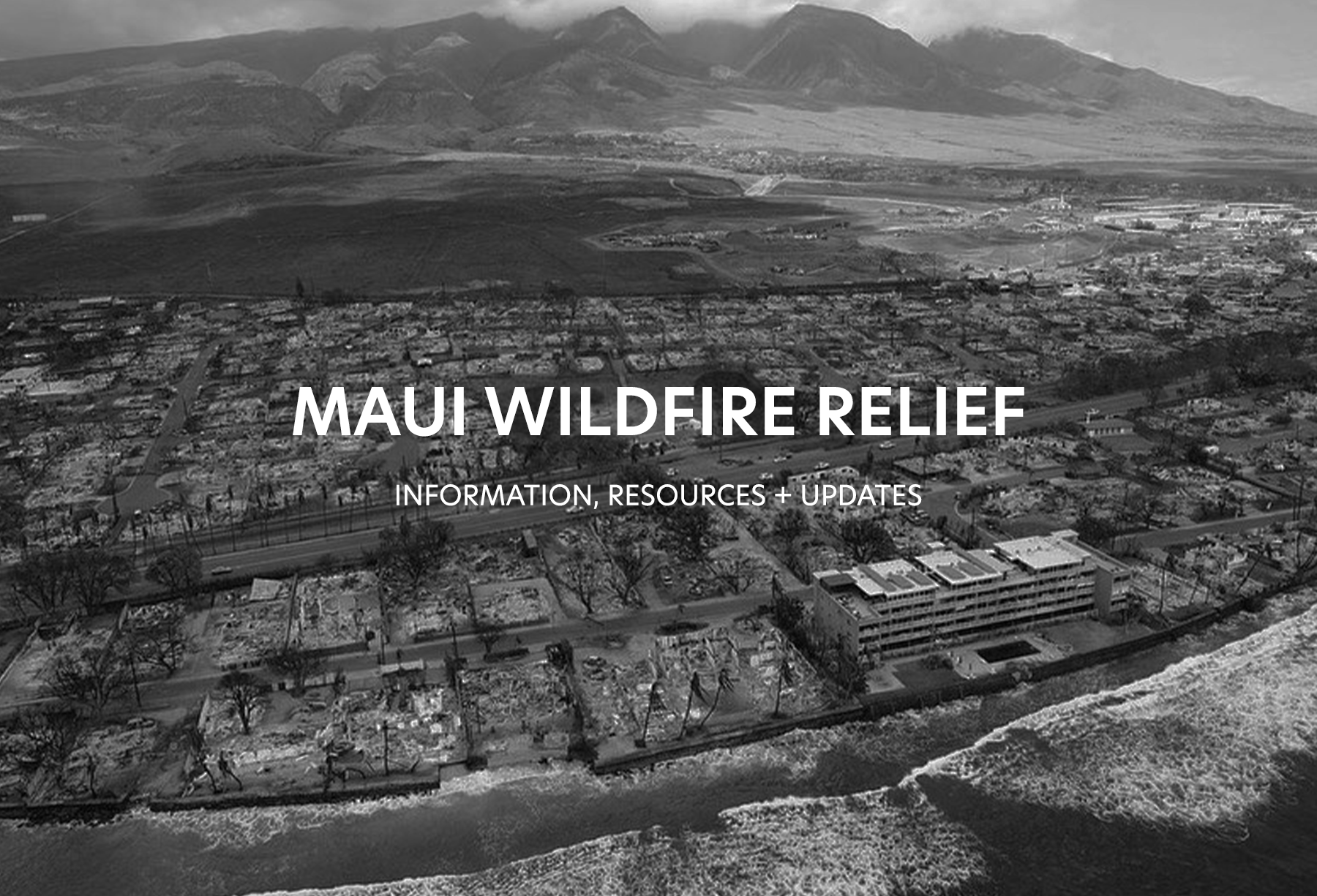 We have no words. On the 8th of August, a tragic wildfire outbreak on Maui claimed numerous lives and led to the evacuation of thousands. The loss that has occurred on Maui over the last few days is completely unfathomable. From the complete devastation of our historic Lahaina town, to the profound impact on the communities of Lahaina and Up Country. The loss of homes, landscapes, lives and the memories they held is a pain we all share.
Our team is heartbroken for those who have been impacted, and have lost everything. In the face of such adversity, the Villa Group is actively evaluating how we can provide support to our community in need. The magnitude of this crisis is still unfolding, but our commitment to aiding in the recovery remains unwavering. Our commitment to this community runs deep, and we are dedicated to assisting in any way we can.
If you have any questions, concerns, or if there's anything you need, please don't hesitate to reach out to us. We will continue to keep our community informed, and update this page as new information becomes available.
Resources + Information:
In response to the devastating wildfires and immediate needs in the community, media moguls Oprah Winfrey and Dwayne Johnson announced the establishment of "People's Fund of Maui" to distribute cash directly to those who were displaced and affected by the fire. The fund is launching with an initial $10 million donated by Winfrey and Johnson and a call to action for others to contribute to this meaningful and ongoing relief effort
Every adult resident (18 and over) who lives in the affected area and was displaced by the wildfires in Lahaina and Kula is eligible to receive $1,200 per month to help them through this period of recovery, according to the announcement.
If you have been displaced, we reccommend registering, here.
Council for Native Hawaiian Advancement: Collaborating alongside the Alakaʻina Foundation Family of Companies and Kākoʻo Haleakalā, CNHA is pledging to match donations, potentially reaching up to $100,000. These contributions will be directed towards families and businesses in Lahaina. For those willing to contribute, please click here.
Hawai'i Community Foundation Maui Strong Fund: This fund is dedicated to bolstering disaster preparedness, response, and recovery efforts for the affected communities. Donate here.Maui Humane Society: The wildfires have dealt a devastating blow to our community, rendering numerous pets without homes. Donations are being sought to provide essential pet supplies and other critical resources for these animals. For further details, please visit this link.
Maui Food Bank: At this trying time, the Maui Food Bank is accepting donations to provide assistance to individuals and families who have lost everything. If you wish to contribute online, kindly click here.
American Red Cross of Hawaii: Offering a helping hand to those displaced by the fires, the American Red Cross is providing shelter and essential resources. Currently, they have established five open shelters in Lahaina, accommodating over 2,000 people. If you'd like to lend your support, please consider donating here
Maui Fire Fundraiser Collaboration With Maui Preparatory Academy

: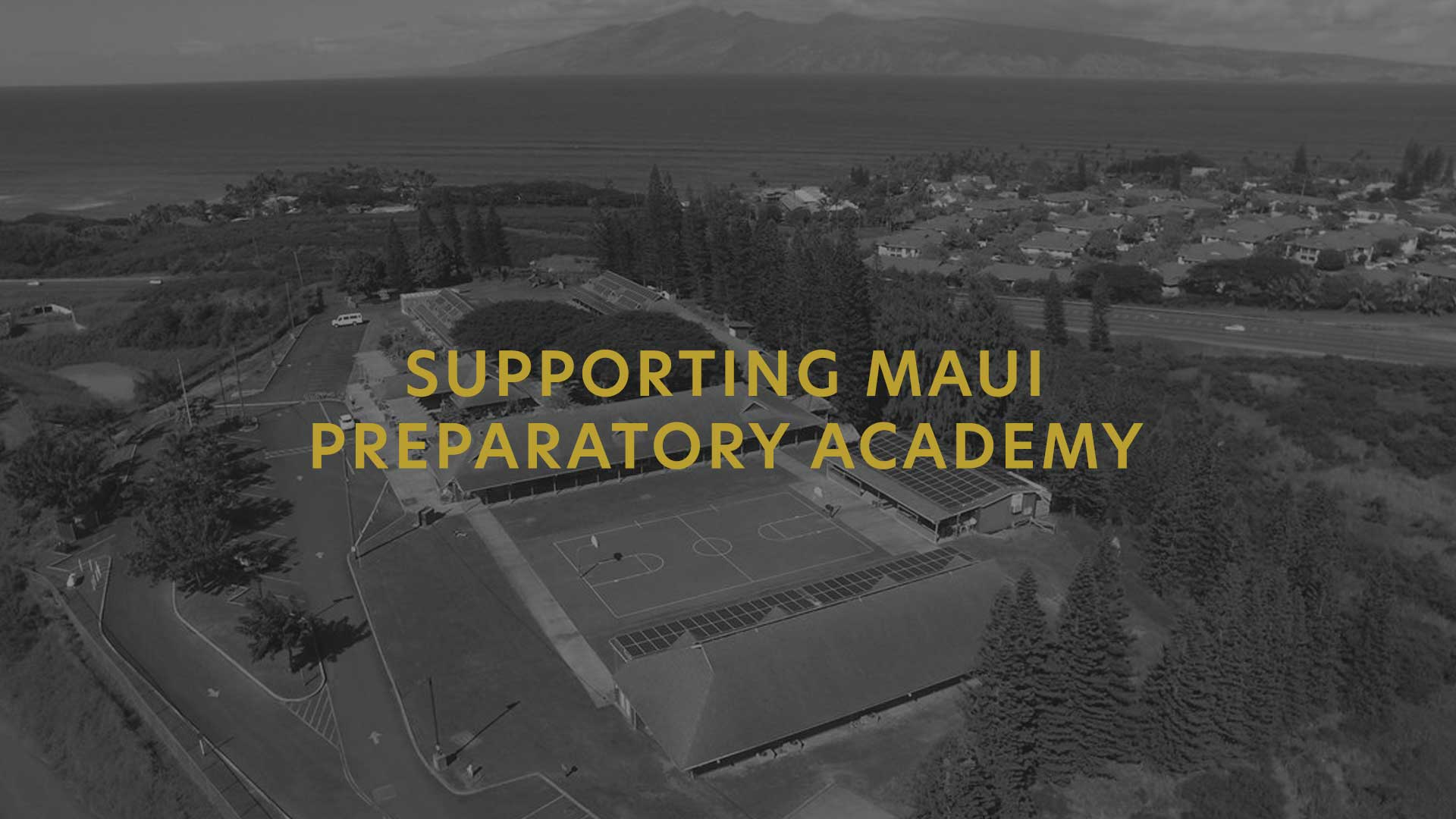 One of our agents, Sloan Allison has created a GoFundMe to collect donations for Maui Preparatory Academy to support children affected by the tragic fire. Our shared goal is not merely to provide a temporary solution but to rebuild and strengthen the future of our community. As families grapple with the loss of their schools and the uncertainty of the immediate future, this collaboration aims to offer an unwavering support system and stable learning environment for these children.
The funds raised through these efforts will be devoted not only to offsetting the tuition costs for these children but also to sustaining and enhancing the school's Music and Arts program. We believe that art can be a profound healing force, an essential part of recovery, and a testament to the resilient spirit of our community.
If you have been displaced / affected by the fire:
Please reach out to our team as we are happy to provide advice and guidance. Here is a ten point checklist of general information (not legal advice) on how to make and present your homeowner's claim:
Call your insurance agent/company and inform them that you are calling to report any and all claims under your policy. Contrary to popular belief, claim forms are not necessary in most cases. Keep the reporting general ie "I'm reporting a claim". If the insurance agent is preparing a claim document based on your reporting, request that they send that document to you not later than 24 hours after the reporting. Review the claim document to ensure it is accurate.
Request the name and location of the person you are speaking to. Advise that your home and property has been destroyed or damaged in the wildfire.
Request that your insurance company send you confirmation of the claim with a claim number and adjuster name.
Request a certified copy of your policy.
If you have your policy, review the policy to determine if there are any timelines for the payment of the claim. Also, review your "declaration page" to identify coverages - ie loss of use, additional living expense (ALE), dwelling, personal property, trees/shrubs.
Once you have the claim number and adjuster name or insurance contact, prepare and send a short "policy limits demand" if your home and property has been destroyed. If your home has been damaged, the insurance company will likely want to inspect the home to determine the nature and extent of the damage and cost to repair. The policy limits demand should state you are seeking the payment of all policy limits under all coverages contained in the policy. Keep it short, simple and avoid going into detail on why the claims should be paid. If you have before/after photographs of the home, include those as exhibits.
Request that any loss of use and/or ALE coverages be paid in 24 hours. Request that any other claims be paid not later than 30 days after the company receives the demand.
Send the demand by email/fax, certified mail and regular mail. If the insurance company requests a recorded statement, first ask whether the statement is required in the policy. If it is not, respectfully decline. If it is, do not speculate or convey rumors or innuendo- stick to what your eyes have seen. Do not lie.
The demand can also be in the form of an email if you do not have access to a printer. If you send by email, request that the insurance company confirm receipt.
If you have a mortgage, and your mortgage company is listed as an additional insured on your policy, be prepared for the dwelling check (only) to include your mortgage company as a payee. Contact your mortgage company to coordinate the negotiation (cashing) of the dwelling check.